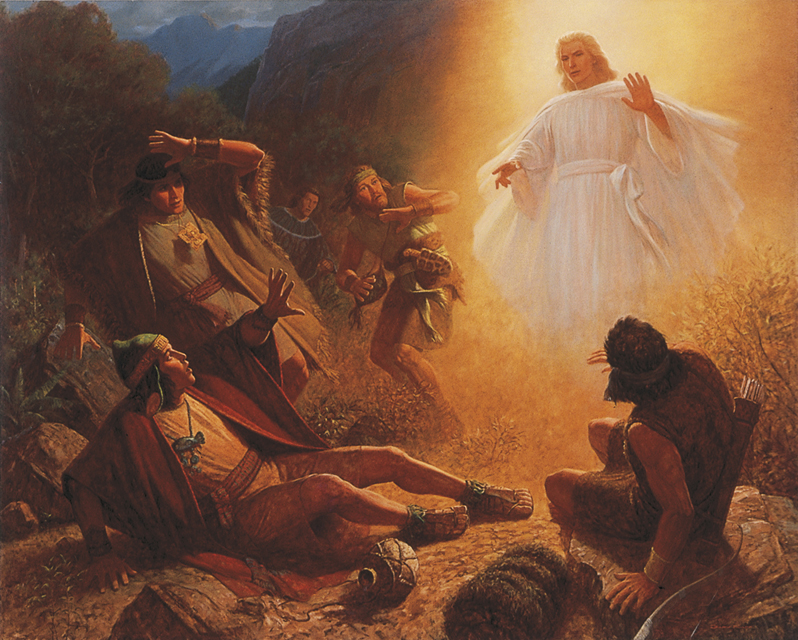 I think it's common to read the stories in the Scriptures-- the visions, the angels, the healings, and the miracles-- and think,
"why doesn't that happen to me?" True, w
e believe, we study, we pray, and trust in faith that one day we will know. But it's also easy to want more.
Something more tangible. Something more convincing. Something that imagine would give us the bold, unwavering assurance like prophets and apostles.
Something more strengthening experiences than just Scriptures, prayer, and faith.
Something maybe a bit louder and easier to hear than quiet whispers from the still, small voice.
Is there anything wrong with that desire? Well, that depends. Obviously if our intent is to add yet another anecdote to our list of "cool spiritual stories" (or as the Scriptures say, "that [we] may consume it upon [our] lusts"), we're definitely guilty of sign-seeking.
But if we're just patiently looking forward to the day when the Lord has promised our faith would be turned into pure knowledge, isn't that OK? Probably. i guess it depends on what your intent is.
But here's the cool thing: although miracles, manifestations, and visions are a definitely aspects of the Lord's work, they are not testimony-builders. When you want a witness of the Book of Mormon, of Joseph Smith, of Christ, or even just a witness that God is there and is listening, there's no way to get around study and prayer.
Here's Joseph Fielding Smith--
straight from the Gospel Principles manual
:
When a man has the manifestation from the Holy Ghost, it leaves an indelible impression on his soul, one that is not easily erased. It is Spirit speaking to spirit, and it comes with convincing force. A manifestation of an angel, or even of the Son of God himself, would impress the eye and mind, and eventually become dimmed, but the impressions of the Holy Ghost sink deeper into the soul and are more difficult to erase.
Did you hear that? Jesus Christ could appear to you today in a glorious vision and let you touch the nail prints in His hands, but ultimately it is the still, small voice of the Spirit over years of study and prayer that we will look back on as the basis of our testimony.
Still not convinced? Check out Alma the Younger (pictured above [I think Ammon took the photograph]):
But listen as that same Alma, years later, as Prophet of the Church, bears testimony of Christ:
Do ye not suppose that I know of these things myself? Behold, I testify unto you that I do know that these things whereof I have spoken are true. And how do ye suppose that I know of their surety?
Behold, I say unto you they are made known unto me by the Holy Spirit of God. Behold, I have fasted and prayed many days that I might know these things of myself. And now I do know of myself that they are true; for the Lord God hath made them manifest unto me by his Holy Spirit; and this is the spirit of revelation which is in me.
How does he know?
Not because of his angelic visitation. Not because of his vision of God. Not because he had a dramatic, amazing spiritual experience.
Alma had fasted and prayed for a long time and received a witness from the still, small voice of the Holy Ghost.
Even the great leaders of Church know the Gospel is true the same way you and I know-- through study, fasting, prayer, and listening for the promptings of the Spirit.
And I think that's amazing.